Welcome to Virtual Head Office – The Pay As You Go Head Office
Virtual Head Office provides Mail Handling, Mail Forwarding, Telephone Answering, Web Development, Admin Support, Telemarketing as well as a whole host of other business support services.
There's so much more to running a business than doing your own job.
Virtual Head Office is here to support small businesses with a full range of services, from providing you with a business address, answering your telephone, administrative support,  bookkeeping and accounting, telemarketing , web design and social media support, we even offer printing and office supplies.
We take away those tasks which you don't have time for, don't have the skills to do yourself, or simply don't want to do, allowing you to do what you went in to business to do, and what you can earn from.
Start Up Business
Company formation to help get you started
Design and print of business cards
Building a website
Home Based Business
Provide a professional business address
Answer telephone calls that would otherwise be missed
Administrative support to help you work more efficiently
Established & Growing Business
Telemarketing to generate appointments and build a sales pipeline
Social media support to increase your brand awareness
Office supplies at great prices
Virtual Head Office acts as a seamless extension of your own team. Our team are all specialists in their own field, who can work quickly and effectively at the task in hand. As you only ever pay for the work we do, you'll find that this is a very cost effective option compared to employing your own staff. We're also available to support your business every single working day of the year, with no holidays or sick days.
It also means that you will be able to have a full range of support services from experienced professionals for less than it would cost you to employ one person full time on the minimum wage. See for yourself how cost effective it can be by using our package builder tool to create your own unique Virtual Head Office.
Many small businesses will outsource tasks to different service providers, having all services together under one virtual roof means that all of our departments work together. Nothing in your business works in isolation, so it makes sense to choose a provider who can offer a comprehensive range of support services, even if you don't necessarily need them all at the moment. We can be ready to offer help in other areas at any time – and we already know your business.
The Virtual Head Office team work behind the scenes to get your work done, and ensure that your business keeps running effectively.
Our business is all about supporting small businesses and helping you to succeed, that's why when you come to Virtual Head Office you won't have to spend time talking to different people in different departments, you will deal directly with the business owner. Working with the business owner, means you can talk to someone who understands running a business and the importance of providing an effective support service for your business.

We offer use of a city/town centre business address for your company. A professional business address is a cost effective way of giving confidence to potential new clients.
Never miss a call again when you use our Telephone Answering service. We answer the phone as your business when you can't get to the phone.
Administration can keep you away from what you went into business to do. Let us take on the strain and provide administrative support to clear the tasks that need to be done.
We offer bookkeeping and a full Accounts services. Whether you want a company incorporated, your year end accounts submitted or you just want your bookkeeping doing we can help.
We can make outbound telemarketing calls for you to try to secure you appointments with prospective clients. Many people don't like making sales calls but we do.
Need a website? We provide value for money websites that you can manage yourself afterwards.
Social Media plays a big part in the marketing mix and we can help. Whether you just don't have time or you have no knowledge at all we can help with the basics.
Do you need business cards, leaflets, brochures or more? We can print them for you, and design them too if you need it. Our prices our extremely competitive.
What our clients say about us

A big thank you to Virtual Head Office! Jordan compared office supplies prices for me and was able to beat my previous supplier.
They gave me great contract prices on the products that I order the most, and they then get the orders delivered the next day free of charge. Great service all round and winning the Office Supplies bundle was a bonus!

Virtual Head Office have provided the Greater Cambridge Greater Peterborough Enterprise Partnership with flexible admin support to our small team.
We have valued VHO's additional support and help during what has been an extremely busy time for our organisation, and would like to thank them for their dedication and responsiveness. From organising meetings and writing letters to managing emails and handling telephone calls, VHO have been on hand to help us whenever we needed them.

I went to Office drinks and found it such a great evening.

The support you get from Virtual Head Office is truly amazing.

Having the telephone answering service meant that I could get on with family life and have a holiday!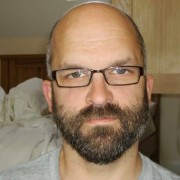 VHO are very helpful, always offer the best price overall for my orders and always deliver quickly. I can't ask for more!

I have been using Virtual Head Office for years and they have always been great!