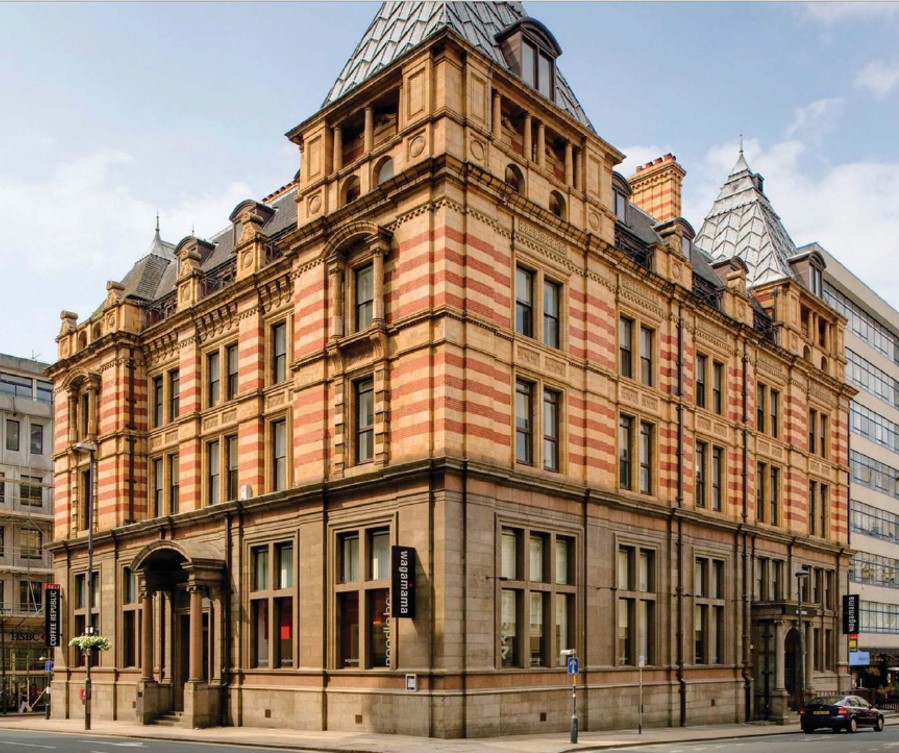 From our address in Park Row Leeds we offer a virtual office with same day mail forwarding service for your business.
Use our address for your own business to help build confidence in your business brand by appearing more established, or perhaps to help win business within the local area.
31/32 Park Row is a beautiful Alfred Waterhouse building in the heart of the commercial core of the city of Leeds.  The location is reputable and the address is within close proximity to several big name corporates.
The virtual office service is ideal for small businesses who would like a presence in Leeds city centre, without the overheads of the office.
Home based business owners in particular find the service useful as it helps to maintain privacy and enables you to enjoy the benefits of working from home, whilst at the same time appearing to the outside world to have a dedicated, professional office.
The virtual office service also includes you being able to use the Leeds office address as your registered office address with HMRC and Companies House as well as us forwarding letters, parcels and packages.
To learn more about our mail handling service please click here or BUY NOW
Our mail forwarding service can either be taken alone, or as part of our virtual office package, which combines business mail forwarding with our telephone answering service.  Our telephone answering team can answer your business calls throughout the working day, or 24/7 if you wish.  Calls will be either transferred to you directly, or we can take a message and pass on to you, whichever you prefer.  Further details of the virtual office service can be found here.
Why choose a Leeds based virtual office service?

Leeds has one of the fastest growing economies in the UK and is considered to be the financial, commercial and cultural capital of Yorkshire.
According to Leeds City Region Enterprise Partnership, Leeds is the main financial centre outside of London. The Local Enterprise Partnership also provides funding opportunities for small and start up businesses. Survival rates for businesses in Leeds are also above the national average, with 41.8% of businesses started in 2009 surviving to 2014 according to www.startups.co.uk.
To find out more about any of our services please contact us or simply sign up online if you prefer.