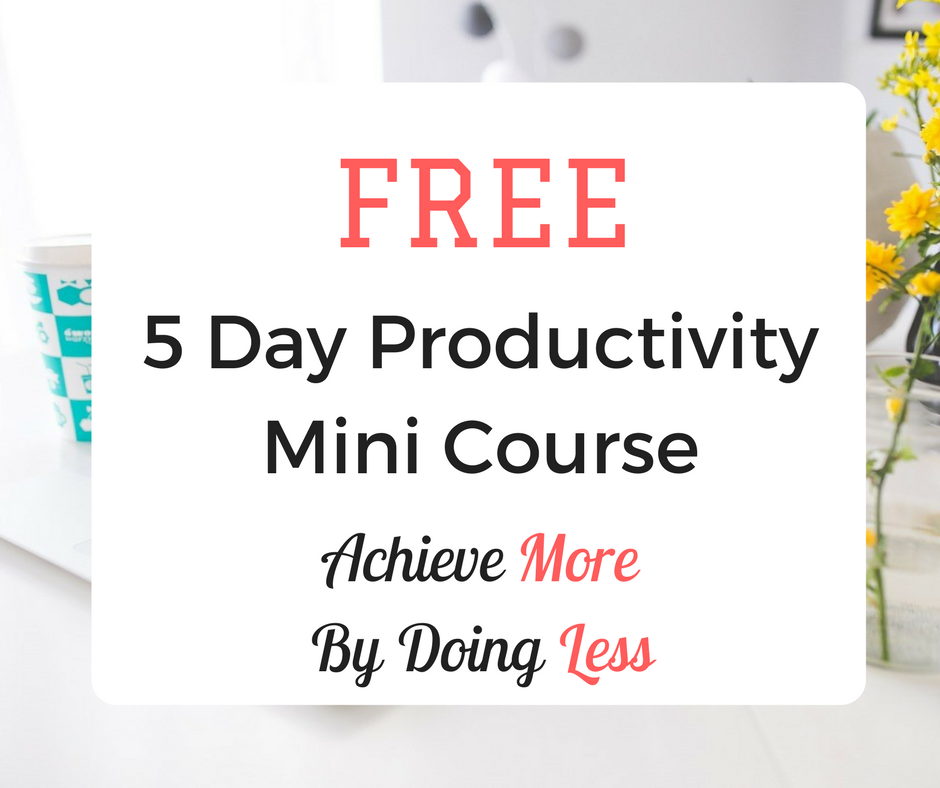 FREE 5 Day Productivity Mini Course
Sign up for our FREE 5 day productivity mini course today.
Feel like you never stop working but you're just not getting anywhere?
Our free productivity mini course will help you to identify what you should be focusing on and what you shouldn't.
Learn to identify and prioritise the high value business activities.
Learn how to deal with all the stuff you shouldn't be wasting your time on.
Our mini course is a 5 day email series delivered straight to your inbox.
Want to get more out of your working day?
Sign up today.