Call Answering – The Forgotten Marketing Stage
Post published 1st July, 2014
Marketing is important to any business.  Without a customer there is no business so looking after the ones you already have as well as bringing in new ones is of paramount importance. 
Yet there is one final stage to bringing in a customer, which is ignored all too often in the small business community.  Answering a call from a potential customer can be the difference between them using your business or not.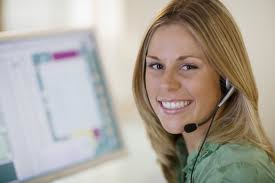 Are you failing to secure clients at the final stage?
The acquisition of customers is an expensive process.  These days just about every business will have a website, and in addition to the cost of having that website developed the cost of getting it found through either search engine optimisation or Pay Per Click advertising can be even higher.  The person responsible for sales or marketing in the business will usually have business cards, perhaps even printed leaflets or brochures to go with that.
Many will attend networking events, and the cost of attendance at these events can be expensive, especially when you also factor in travel costs.
The cost of online networking through social media should not be ignored too.  Although it may be free to use Facebook, Twitter, LinkedIn, Google+, unless of course you are running paid adverts on any of these platforms, there is still the very important cost of your own time.  It's very easy for the time to whizz by when you're on social media, without you really achieving objectives as there are so many things to get distracted by while you are on there.
You may even advertise, employ a sales person, have signage for your business, the list is extensive and expensive.
All of these things are important, all contribute in some way to bringing a customer in, they all have a cost attached to them, which we see as an essential running cost to our business.  Yet, having done all of these things, spent the time to put everything in place as well as the money, it can all be in vain if no one is able to answer the telephone when a customer or potential customer calls.
If a call either goes to voicemail or just rings out the caller will most likely not leave a message and if they call a competitor in the meantime and speak to someone there who can help, the chances are they will never call back.
At this last stage it is crucial that you don't lose the enquiry.  What you need to do is to be able to welcome your callers to your business, capture their details and ensure they don't take their business elsewhere.  How do you do this?  Read our blog post on professional telephone answering to learn more about the best way to answer your business calls.  If it's simply not possible for you to answer every call that comes in to the business then consider using a telephone answering service.  Most call answering services will allow you to answer incoming calls yourself in the first instance, and only answer the calls that you would have missed anyway, enabling you to work flexibly and keep costs down.
Don't miss out on business through something so simple and inexpensive to implement.