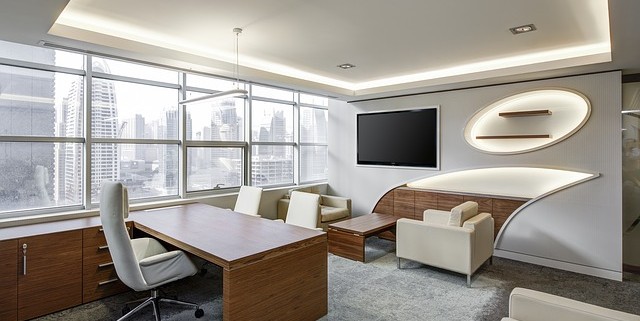 So you've made the decision to use a virtual office.  How do you then go about finding the right virtual office for your business?  It's important to make the right decision as you could be partnering with your virtual office service provider for a number of years to come so spend some time in advance carrying out your research to make the right decision from the start.
There are a number of factors to consider and you should weigh up all of them.
Location
Location should be a major consideration for you in deciding on your virtual office.  The business address plays a crucial role in the impression of your business to the outside world.  You need to weigh up both the prestige factor that your business address will give as well as the likelihood of picking up business in that area.
Think carefully about who your ideal clients are.  Would they be likely to do business with a company in a more upmarket part of town or is something more modest appropriate?  Do your clients want to see you as a local business or is that not important.
The Premises
Although you will not be based from the virtual office it's still important that the premises themselves, not purely the business address play a very important role.
Ideally visit the premises yourself, or if not at least take a look on Google Places to see the building and what sort of impression that conveys.
Again, just as you considered for location whether the location and address give the right impression for your business, think too of the premises.  Is the building smart, presentable, on a nice street?
Is it obviously a virtual office building or could it be conceivable that your business is actually based in there?
The services
Think carefully about the services you require from your virtual office.  Is it purely telephone answering and a virtual business address or do you require other services too, such as a virtual assistant service?
Make sure you clearly understand the services that the virtual office does offer.
Telephone Answering
What are the hours of business?  Do you need 24/7 telephone answering?  Most businesses don't need this, but be clear when the opening hours are.  What happens if there is a call out of hours?  Is there a dedicated voicemail for your business?
How will messages be sent to you?
Mail Forwarding
Does the business offer same day mail forwarding?  If not find out how quickly any mail will be forwarded on.
Can you collect the post if you want?  If you do collect will you be informed if you have any mail to be collected?  How will they make contact with you? Will the mail be stored securely?
The size of the company
Think again about the impression that you are trying to convey of your company and choose an appropriate virtual office service provider to partner with.  A larger company with a bigger telephone answering team are likely to convey the impression of your business being considerably larger and busier with more of a call centre feel.  A small business answering service may be able to offer a more bespoke personal service.  Staff are more likely to get to know the businesses that they are working with and will often just know the information about the clients who they are answering the telephone for without having to look up information and may even get to know some regular callers, therefore becoming a convincing part of the team.
Make a phone call
Ring the business yourself and see how they answer.  A phone call to your company may well be the first contact a caller has with your business and it's absolutely crucial that you make a great first impression.  Is the receptionist's tone clear and well spoken?  Are they friendly, welcoming and professional?  Above all, ask yourself "Would you be happy if this person was answering the phone for my business?" – if the answer is no then go no further, but if the answer is yes give this company a big plus point as you continue weighing up your options.
Costs
Weighing up the costs is an important part of any business decision and this is no exception.  Are there pay as you go telephone answering options or are there virtual office packages available?  Think about how you are likely to use the service.  Are you likely to want them to answer every single call that comes in to your business, or just the overflow calls?  It can be difficult to estimate the volume of calls that come in to your business if you've never used a service like this before.  Try keeping a tally over the course of a week of the number of calls that come in to give you a rough idea.  Are you likely to experience periods of higher volume at certain times than others?
Pay as you go telephone answering will provide you with an accurate bill based on the number of call units you have paid – you are only ever going to get charged for what you use.
Virtual office packages offer bundles of minutes, and if you can reasonably accurately forecast the volume of calls you are likely to get this can work out cheaper, but not if you get it wrong.
Find out if the service can change and grow with your business.  If you are just starting up, the chances are you may not receive huge volumes of calls in the early days, but this may well increase as your business becomes more established.  Can you change your plan if needs be depending on your business requirements?
Find out if there are set up costs and what realistic monthly charges may be.
Cost is important but maybe not the most important factor.  If you estimate that one company may cost you £5 per month more, but the address is more appropriate and the telephone answering service is better it is probably worth paying the extra for.
Can you use the business as a both a trading address and a registered office address?
If your business is a Limited Company by law you are required to state your registered office address.  This is an address to receive formal correspondence from HMRC and Companies House.  Check if the price for the virtual office includes both trading address and registered office address if this is what you require.
Can you publicise the address?
Usually you can publish the address of your virtual office, but it is worth checking.  If you want to use this for marketing campaigns, listing on Google, your website, your business cards, any other marketing material do check that this is allowed.
Check the terms of the contract
Are you tied in for a particular length of time or does the contract work on a rolling basis.  If you are confident that you are going to be staying with your virtual office provider for some time there are often cost savings to be made by signing up for longer periods of time and paying up front, but paying monthly offers the opportunity for you to move on should you wish to.
There are quite a lot of factors to be taken in to consideration, but this is an important decision.  The address of your business and the way the telephone is answered is so influential in determining how the outside world views your business and you never get a second chance to make a first impression.
Unsure if a virtual office is right for you?  You might like to read this article on whether to work from home or an office to weigh up the pros and cons.
Do you use a virtual office?  How did you find yours?  Any knowledge you would like to pass on to our readers if you have been through this process yourself?  Please do let us know.