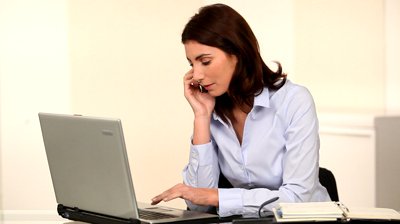 So here we are at the end of another busy week.  As usual it's been hectic in the office!
The client I want to talk to you about this week is one that we especially enjoy working with as, not only is he a very inspirational person to work with, but also we really feel that our admin support service makes a massive difference to him.  The gentleman in question is a true entrepreneur, a multiple business owner, who happens to be registered blind.
If you run a business yourself, you'll know that it is a constant juggling act, there is always something to do, in short, it's hard work.  Well imagine that how much more difficult that becomes when you are blind.  Yes, there is software that can read out documents, but this doesn't always work perfectly, particularly if information is contained within tables or graphs, so part of what we do for him is typing out information into paragraph form, formatting documents so that they can then be read out by his software.
We've also, this week completed some tendering forms for him.  Again as there are forms within the questionnaires we have been able to read them and take his information to compile his applications.  This further helps him, because not only is he registered blind, but also English is not his first language and so we will often also help by checking the grammar and spelling within documents that he has produced himself to make sure that what he sends out gives a professional image for his company.
The tender applications submitted this week needed to be supported by further documentation including various policies and procedures, so we've been through his policies and procedures and updating and formatting the documents.  Previously as they had been compiled at different times by different people so they were all in different styles, he now has a complete set all formatted identically, all with his new corporate branding on so everything is up to date and consistent.
This week we've also typed up some massive weighty financial reports for him.  Accuracy is crucial here is one digit wrong on a financial report can have a massive implication so we need to check that the accuracy of the content as well as the formatting of these documents is spot on as we're trusted to be eyes of this busy entrepreneur.
Somewhere along the way we also managed to squeeze in updating his LinkedIn profile.
It's all been good fun, if at times, a bit crazy making sure we hit the deadlines, but everything has been done in time so now we can take a breath and look forward to seeing what next week brings!