How to keep cash flowing in your business: Effective credit control
Post published 20th May, 2014
For businesses of any size a positive cash flow is crucial to the success of the business.  For a small business, you can feel this even more acutely.  Credit control is all about keeping on top of your invoices and ensuring that they don't mount up.
Research carried out by Sage Pay shows that the average small business is owed more than £11,000 in late payments.  In some cases this is enough to force a company out of business. As with most aspects of running business the key to good credit control is little and often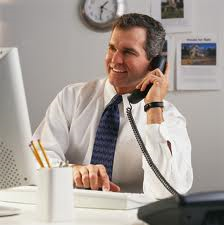 To keep the cash flow moving in your business and to stay on top of your credit control follow these 10 tips.
Right from the start be very clear about your payment terms. Make sure your customers are aware when you expect to be paid before you do anything.
Invoice promptly and make sure that your payment terms are clearly laid out on the invoice, along with the details of how to pay.
If you supply goods, check that your products have arrived on time with the customer and that they are happy with them.  This is also good PR for your business.
Chase promptly. If you have not received payment the day after the invoice is due then you need to start chasing.
Have a system in place to send emails, make phone calls, send statements at regular intervals, ultimately ending with a court claim if all else fails.   Stick to your system meticulously.
Make sure that the appropriate person chases up overdue monies.  Is it the best use of a director's time, who may be better occupied bringing in new business?  Sometimes it may also be a good idea to detach slightly from the person who has a relationship with the customer.  You might want to consider outsourcing your credit control to someone independent who can set aside time each week to chase your invoices, rather than risk adding to the busy schedule of the business owner – it's imperative not to let the timescale slip.
Keep a record of all conversations – you can remind people of promises they have made, and ultimately you may need this later if all else fails and you have to put in a court claim.
If someone is late paying and wants to continue using your goods and services think carefully.  As a rule of thumb don't extend credit to anyone who hasn't paid, if this is a regular customer though who is just a couple of days late you may want to make a judgement call as to whether you extend any further credit.
Be polite but firm.  This is money owed to your business, you have every right to ask for what is yours.
Don't give up.  Along the way, you will probably hear all types of excuses, you can start to feel embarrassed to keep on asking, but don't, otherwise all the hard work you have put in to chasing will have been wasted.